The Miltary Range
Silicon CPV provide a comprehensive range of Military grade, Tempest Filters. The range includes 13A, Single phase AC, inline, 1, 2, 4 and 6 socket options.
Product Details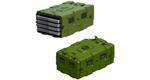 Silicon CPV provide a range of Solar Portable Off-Grid and custom products. All products, are self-contained providing a "Turn-key" solar powered mobile energy source
Product details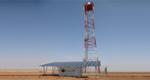 Silicon CPV supply a comprehensive range of customised "turnkey", on-grid or off-grid, portable, ruggedized and container based power solutions.
Product details